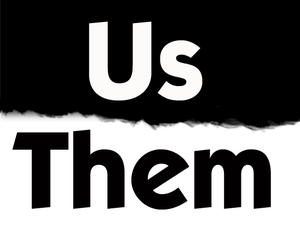 Them? You wonder who "them" are. Well, try to guess. I will help you a little bit. We always put the blame on specific people in our country by saying they ruined it because of their selfishness, but guess what? They are still here and we think that a miracle might occur at a random time and will transform THEM to great countrymen. So, who are "them"? I think you now know... I'm talking about the people considered as "leaders" who occupy official places, with merit for sure. Here are some examples of their efficiency, for you to understand their worthiness:
• Lebanon owns a 24/7 electricity provision
• Highly developed highways and transportation
• Vast green areas and non-polluted cities and towns
• High range internet speed
• The ministry of environment came, within minutes, with many options regarding the garbage issue
• Well prepared national teams
• Civil rights of all kinds, etc.
If this list fits with your accomplishments, then you have the greatest government in the world and the brightest system of administration. Otherwise, if this list reflects your needs, then there are two explanations: it is whether you do not have a government, or you have a broken administration. In my opinion, we do have a government that rules using obstruction. Judge them instead of blaming them continuously, expel them from the administration and take their places. If they are still here, it is because of you. Do not accept any form of injustice and corruption. This country is yours. However, beware of some very strong and powerful organizations that can be very harsh to eliminate.
Charbel SAADE, ESIB